Who We Are
Rewilding Argentina | Mission and Vision | Achievements | History | Team | Allies
Rewilding Argentina is a foundation created to confront and reverse the crisis of species extinction and the resulting environmental degradation, to restore the healthy functioning of ecosystems and to promote the well-being of local communities.
Formed in 2010 by Argentinian conservationists and activists, Rewilding Argentina is an heir to the legacy of Tompkins Conservation. We are continuing to carry out their work and vision, collaborating with national and provincial governments, with conservation and social organizations, both national and international, and with Argentinian and foreign philanthropists.
TO REVERT THE EXTINCTION CRISIS
We are united in our commitment to restore natural ecosystems, to respect the intrinsic value of ALL species and to the goal of establishing development models that allow rural communities to live in harmony with the natural world.
LOCAL RESTORATIVE ECONOMIES EMBEDDED IN NATURAL, COMPLETE, AND FUNCTIONAL ECOSYSTEMS
Rewilding Argentina is led by a management team which develops the necessary strategies to achieve our long-term objectives. Our team works in the field, traveling constantly across the length and breadth of the country in order to regularly visit and advance each project.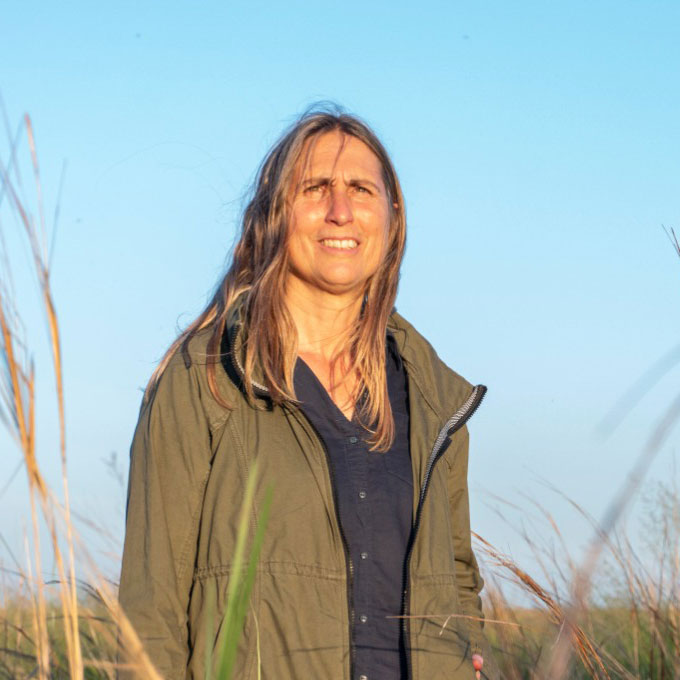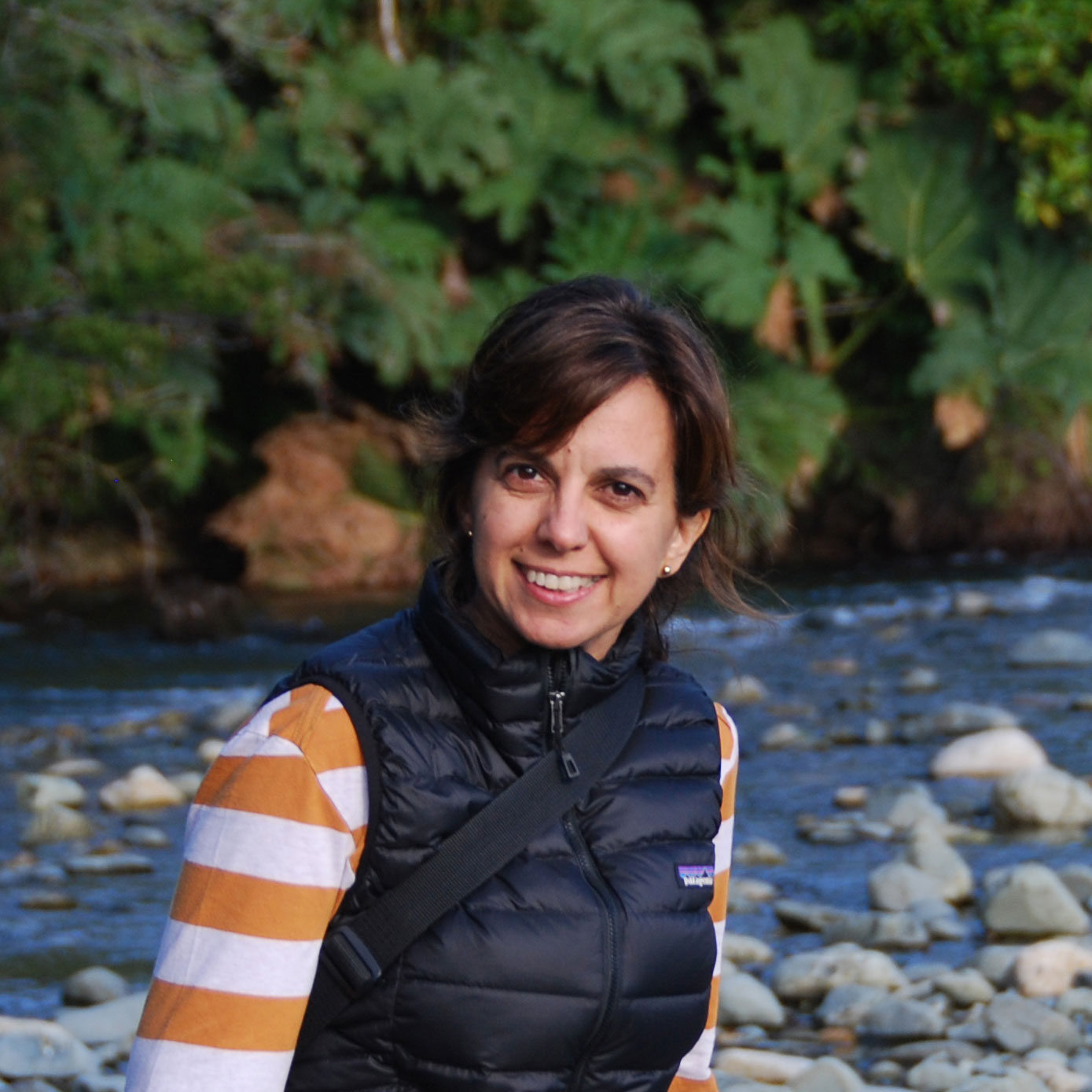 Director of Strategic Development and Fundraising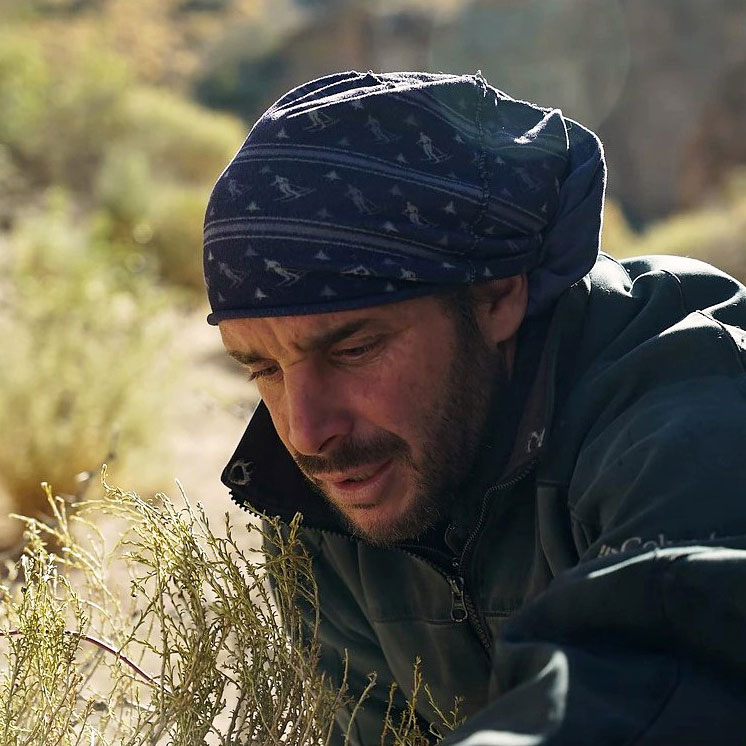 An activist for nature, Sofia has, for over 15 years, led the first Rewilding effort in South America with the restoration of the Esteros del Iberá, the largest wetlands in Argentina. She is a biologist and has spent more than 30 years designing strategies for the creation of protected areas in our country, with a unique capacity to envision projects on a large scale and for the long term. She worked for national and regional conservation non-profits and in the National Park Service administration before joining the team of Rewilding Argentina as its leader in 2005.
Laura is a public accountant with a degree in business administration. She worked for 13 years for PricewaterhouseCoopers, where she was promoted to Audit Manager. In 2002, she joined Tompkins Conservation as the financial manager and administrator for the on-going projects of the Tompkins family in Argentina and of the Conservation Land Trust Argentina (CLTA), a subsidiary of Conservation Land Trust, the non-profit organization founded by Douglas Tompkins. Inspired by the conservation projects being carried out by CLTA, she joined Rewilding Argentina in 2010 in order to be more actively involved in projects related to the creation and development of protected areas.
Sebastián obtained a degree in Biology from La Plata National University (Universidad Nacional de La Plata), Argentina, and a Master's degree in Natural Protected Areas from the Autonomous University of Madrid (Universidad Autónoma de Madrid), Spain. He admires the Rewilding revolution that is taking place in the conservation world, and he believes that Argentina must widely implement this strategy to restore its natural areas, which are mostly devoid of wildlife. Since he is 13 years old, he participates in environmentalist organizations, and his work has always been related to nature conservation, especially in the Directorate of Natural Protected Areas of the Province of Neuquén. Since 2015, he serves as Rewilding Argentina's Conservation Director, where he is in charge of the reintroduction of species and environmental restoration that we carry out in our projects.
Luli studied chemical engineering in Buenos Aires and environmental engineering in Madrid, where she then served as a consultant for a private forest agency. In 2017, she began to work for Rewilding Argentina and was one of the founders of the marine conservation program which had the objective of protecting at least 10% of the Argentine Sea. With her matchless charisma, she has been the Director of Strategic Development for our organization since 2018, traveling the world to present our projects.
Emiliano is a biologist who grew up in Argentine Patagonia where he developed a strong relationship with the natural world. He later attended the National University of La Plata where he earned a Masters in Zoology and went on to receive a doctorate from the University of Wyoming in the USA. Emiliano was an assistant investigator for the Scientific and Technical Research Council of Argentina (CONICET), a job he left to join Rewilding Argentina in 2019. Emiliano participates in the design, implementation and monitoring of our projects that involve scientific investigation and environmental restoration.
Creativa publicitaria y directora de cine, estudió también conservación para dedicarse a proteger la biodiversidad frente a la creciente crisis de extinción. En el año 2017 comenzó a trabajar en la Fundación Rewilding Argentina, siendo una de las fundadoras del programa de conservación marina. Junto a un equipo interdisciplinario, lideró la creación de las primeras áreas marinas protegidas en Argentina. Actualmente, el programa marino se dedica a impulsar más áreas de protección marina y costera en el país, y frenar el avance de industrias o desarrollos que dañen los ecosistemas marinos y su funcionalidad.
Our multi-disciplinary teams live in the areas where we have our projects. This allows us to deeply know and understand the environments where we work, to make accurate diagnosis of threats that they face and to intervene rapidly and effectively in order to assure their restoration and conservation.
WE COLLABORATE WITH THE FOLLOWING GOVERNMENT AGENCIES